Skip to Content
Atlanta, GA's Source for Land Rover Repair
Bear Valley Service takes your vehicle's safety and performance seriously so that you drive without any worries throughout Atlanta, GA. Caring for your Land Rover is a top priority to keep it performing at its best, which calls for automotive specialists in Land Rover repairs. When your vehicle encounters an issue under the hood or on the body panels, our full-service repair facility provides solutions for every restorative service your Land Rover needs. Whether you visit us for minor cosmetic work or significant mechanical issues, our team of highly trained technicians is equipped to perform minor and major repairs on your brakes, suspension, engine, transmission, climate control, and drivability. Unlike other high-end repair shops, we offer free inspections to identify any issues with your Land Rover. If we find problems that need addressing, we also give you a free estimate on the repairs you need. Use this perk of our full-service facility for mechanical or cosmetic repairs, such as interior leather, scratches, and paintless dent removal. We even perform repairs on your alloy wheels to keep their beautiful appearance and longstanding durability.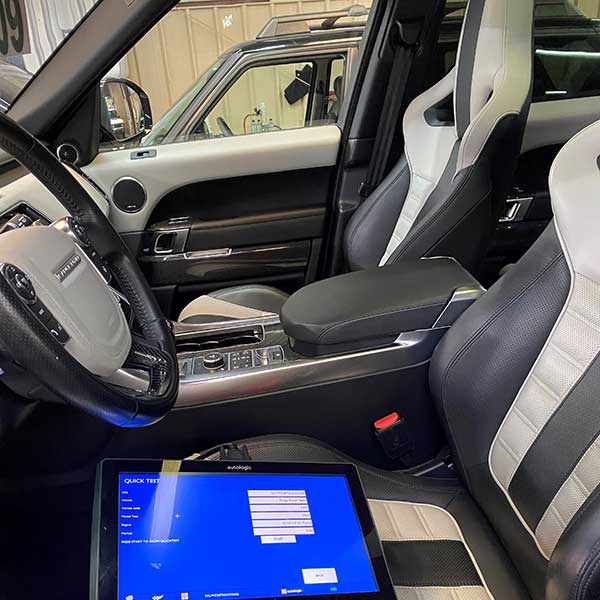 Quality Repairs Using Factory-Recommended Procedures
If you delay repairs on your Land Rover, you risk harm to your vehicle and the passengers riding with you. It's vital to get timely repairs by our professional technicians as soon as possible to avoid costly damage and dangerous conditions while driving. Our mechanics are well-versed in repairing Land Rovers according to the procedures recommended by the manufacturer. With our years of experience, we've seen and repaired virtually every automotive issue that affects any model of this vehicle. We use state-of-the-art equipment to diagnose and fix your vehicular problems quickly and accurately. As Land Rover repair specialists, we take great pride in our work and the expert care we provide each driver who visits our facility.
Extensive Repair Services
Our list of repair services is extensive, covering the components of your Land Rover from top to bottom. Some of those components include the following:
Air Conditioning and Heat
Wheels and Tires
Car Locks and Security System
Engine Cooling System
Electrical System
Steering System
Axles and Rods
Brakes and Rotors
Fuel System and Fuel Injector
Manual and Automatic Transmission
Interior Repairs, including:

Control Panel
Headliner
Instruments
Sound System
Seats
Steering Wheel
Contact Us for More Information on Our Repair Options
The number of components we repair on Land Rovers is too vast to place succinctly in our description. If you don't see the part of your vehicle that needs repair, rest assured that we most likely provide service for it. Our Land Rover repair technicians are certified and experienced in comprehensive repair options, so you can contact us to verify whether our facility can accommodate you. We invite you to visit us for a free inspection to let our Land Rover service specialists examine your vehicle for any issues, along with a free estimate on the necessary repairs. Give us a call today to schedule an appointment.
Specialists in Exceptional Repairs, Maintenance, & Service