Skip to Content
Come to Bear Valley Service for Range Rover Service
Drivers who own Range Rovers know they've invested in a higher standard of a sports utility vehicle (SUV). Your luxury SUV might seem indestructible, but you still need to keep up with your factory-recommended service schedule to ensure it performs safely and stands up to adverse road and weather conditions. Bear Valley Service understands the various factors that impact your Range Rover's performance, which is why we offer Range Rover service tailored to the specific needs of your SUV. The age of your vehicle, the terrain you drive on, and the outside temperatures in Atlanta, GA all affect when your Range Rover needs attention and how it should be serviced. Our service technicians have the right tools and specialized expertise to handle your automotive service needs and keep your vehicle running at peak performance. Once your warranty has ended, visiting the dealership for service may result in outrageous prices for the car care you need. At our full-service Land Rover facility, we work within your budget to ensure your Range Rover stays up-to-date on completing its service needs.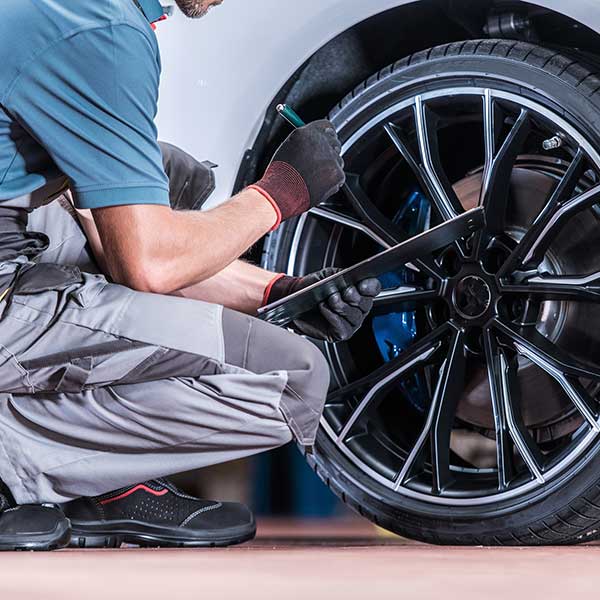 Choosing Us Over Other Shops for Service
When selecting a destination for your Range Rover service needs, you might consider a different independent shop to take your vehicle. We've found that those other independent Range Rover service shops typically don't own the appropriate factory-recommended tools that technicians need to service your Range Rover correctly. Many of our customers have shared stories of the terrible work they received from these shops that cost them additional money to fix the damage caused by their work. Our service technicians and mechanics have ample experience and are fully certified to handle all service needs for your Range Rover. We're also equipped with the most current diagnostic technology to accurately identify your problem in practically no time.
Common Range Rover Services
Your vehicle's particular service needs depend on many factors, including its age and driving conditions. Some of the most common services we perform include:
Tire Rotation
Factory Maintenance Intervals
A/C Service
Tire Replacement
Transmission Repair and Service
Brake Fluid Flush
Brake Replacement
Oil and Filter Change
Serving Drivers Throughout the Atlanta, GA Area
Don't let generic shops mishandle your Range Rover service needs or settle for high prices at a dealership service center. At Bear Valley Service, you get specialized service from our knowledgeable and certified staff using the right factory-recommended equipment. If you're unsure whether your vehicle needs service, we're glad to help you with a free inspection and estimate on the services your luxury SUV needs. Give us a call today to schedule an appointment at our facility in Roswell and let our highly skilled technicians and mechanics restore your Range Rover to its best condition at a fair price.
Specialists in Exceptional Repairs, Maintenance, & Service