Skip to Content
Land Rover Service for Atlanta, GA's Luxury SUVs
Sticking to your Land Rover's manufacturer-recommended service interval schedule is essential to getting the best performance from your vehicle. Fortunately, Land Rover vehicles already include a service interval indicator on the dashboard. When your indicator tells you it's time for service, bring your Land Rover to Bear Valley Service in Roswell. We proudly serve drivers of this luxury sports utility vehicle (SUV) throughout Atlanta and the Northern Georgia communities. Our full-service facility caters to Land Rover vehicles, and we share a commitment to provide the best Land Rover service experience anywhere. The various models of Land Rover vehicles differ in their service schedules, but the most important factor is to stay consistent with your service practices. If you're unsure whether your vehicle requires service soon or you worry you might need immediate assistance to keep it performing safely, we offer free inspections to evaluate your Land Rover's condition. If it needs work, you will also receive a free estimate on the services you need.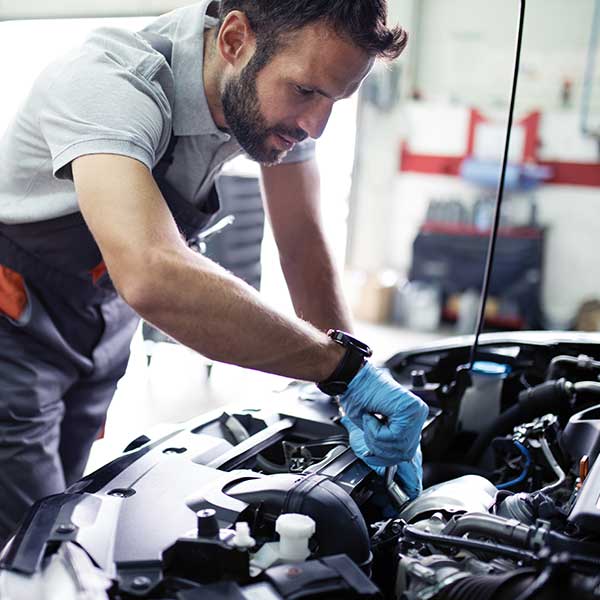 Special Procedures & Treatment for Your Vehicle
You might not be aware that Land Rovers only function with a special synthetic oil that only authorized dealers to carry. Dealerships can increase their price for oil service because they understand they are typically your only choice for an oil change. It might seem reasonable to visit an oil change shop, but their inexperience with Land Rover vehicles could result in damage to your car in the process of changing your oil. Additionally, the oil that those places tend to carry is incompatible with the type Land Rover manufacturers recommend. This decline in service quality and inappropriate oil will make an impact on your engine's longevity and performance. Bear Valley Service's service technicians have ample experience and numerous certifications as automobile technicians, which makes us the most qualified staff with service you can trust on this side of the Atlantic. We've serviced all years and models of Land Rovers, both classic and contemporary. When you need major or minor services, you can count on our expertise.
Trust Bear Valley Service with Your Land Rover
At Bear Valley Service, we've seen every problem a Land Rover might encounter. Our technicians use the most current diagnostic tools to quickly identify any problem areas that need our attention. We keep genuine Land Rover parts and other manufacturer parts in stock that fit any driver's budget so that we can resolve your automotive issues quickly. Call us today to schedule service or a free inspection at our location in Roswell, GA, and relax in our beautiful waiting room whenever you visit us for minor services. We guarantee you'll be satisfied with the care we provide.
Specialists in Exceptional Repairs, Maintenance, & Service