Skip to Content
Land Rover Maintenance in the Atlanta, GA Area
At Bear Valley Service, we take pride in the high-quality service we perform on customers' Land Rovers daily. Proper maintenance for your luxury vehicle is a specialty of ours, and our staff of maintenance technicians share your passion for Land Rovers and apply years of expertise into keeping your car running at its best. You might drive your Land Rover every day or just on special occasions. No matter how often your vehicle is out on the road, it's exposed to harmful elements like rough terrain and sweltering Georgia heat. By properly maintaining your Land Rover, we help you address and resolve the impact of these elements to keep your car running safely and at optimal performance. We use state-of-the-art equipment to check your systems, but unlike other Land Rover dealerships, we don't put a substantial price tag on our services. Keeping your regular maintenance affordable ensures you never feel financial pressure about giving your Land Rover the expert attention it deserves. We're happy to offer Land Rover maintenance to drivers throughout the Atlanta, GA area at our facility in Roswell.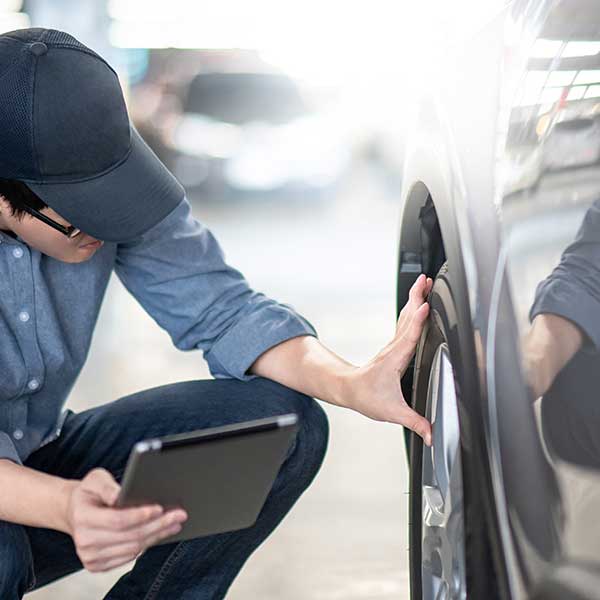 Genuine Parts & Services for Your Luxury SUV
Maintaining a high-end sports utility vehicle (SUV) like your Land Rover calls for a higher level of skill and compatible components to make sure you get the best quality services. Bear Valley Service carries an extensive stock of genuine Land Rover parts, as well as parts from other manufacturers. When we can't repair the components, this inventory ensures we can replace the parts on your vehicle quickly. Whether your Land Rover is a classic model or one of the newest, our technicians have in-depth knowledge and experience providing maintenance for any year or model you bring into our facility. We've seen every issue a Land Rover might develop over the years, and we'll be able to fix whatever keeps your vehicle from running at peak performance.
Our Wide Variety of Maintenance Services
We perform a wide variety of maintenance services for your luxury SUV, and some of the more common tasks include the following:
Transmission Service
A/C Service
Brake Service
Tire Repair and Replacement
Alignment
Suspension Repair
Engine Repair
Engine Overhaul
Factory Maintenance Intervals
Schedule a Free Inspection at Bear Valley Service
Bear Valley Service looks forward to helping you keep your Land Rover in top condition with regular maintenance. We couple our extensive expertise in these vehicles with outstanding customer service to ensure you're completely satisfied with your experience. While waiting for minor services, we have a beautiful waiting room in which you can relax. Additionally, we offer free inspections and estimates so that you know when your Land Rover needs service of any kind. Give us a call today to schedule an appointment and keep your luxury SUV running like it just came off the assembly line.
Specialists in Exceptional Repairs, Maintenance, & Service