Skip to Content
Fulfilling Atlanta, GA's Range Rover Maintenance Needs
When you drive a Range Rover, you get to enjoy one of the most notable sports utility vehicles (SUVs) in the world. These luxury SUVs outperform all their competitors and provide the owner with an abundance of luxury and comfort. With features like these, a suggested maintenance schedule is to be expected to preserve the outstanding performance of your Range Rover. At Bear Valley Service, we provide Range Rover maintenance for drivers like you in Atlanta, GA that's tailored to your vehicle's needs because we understand the impact of weather and other adverse elements on its condition and performance. Our technicians have the certifications and training to perform specialized maintenance for the mandatory upkeep of your vehicle. We help you adhere to the manufacturer-recommended maintenance schedule to ensure your Range Rover drives safely and at peak performance. Make sure you bring in your Range Rover for professional service whenever the check engine indicator comes on.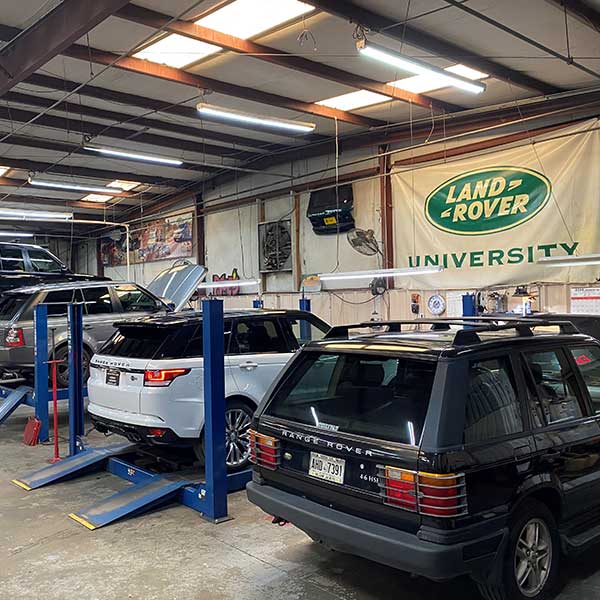 You Can Be Confident in Our Automotive Care
Bear Valley Service's technicians have dealt with a wide variety of issues with Range Rovers, and we can handle major or minor maintenance without a problem. Our knowledge of Range Rovers surpasses typical automotive expertise, and we couple it with the best customer service you'll find throughout Georgia. At our full-service maintenance facility, we provide free inspections and affordable estimates to ensure your Range Rover never has to suffer from unintended issues. During your vehicle maintenance, we'll inform you of any additional care your Range Rover might need. At our facility, we offer maintenance options to suit any budget using genuine Range Rover parts and other manufactured parts. These high-quality components ensure your vehicle maintains its safety and durability. While you wait for us to finish your Range Rover's maintenance, you can relax in our beautiful and comfortable waiting area.
Our Wide Variety of Maintenance Services
The collection of maintenance services we offer is extensive, but below are some of the more common options:
Rear Axle Check
Power Steering Check
Flexible Boot Check
Transmission Check
Fuel Tank, Line, and Connections Check
Visit Our Roswell Location for Experienced Service
If you own a Range Rover in the Atlanta, GA area, you already know the difficulty in finding affordable auto maintenance that caters to your luxury SUV. Dealerships are expensive, and generic auto shops don't have the specialized training or equipment to perform maintenance on your vehicle. At Bear Valley Service, we provide in-depth expertise and factory-recommended tools and equipment for every service, and we make sure your maintenance comes at a fair price. With a free inspection, we can inform you of any services your Range Rover needs, and we'll give you a free affordable estimate. Give us a call today to schedule a service appointment.
Specialists in Exceptional Repairs, Maintenance, & Service